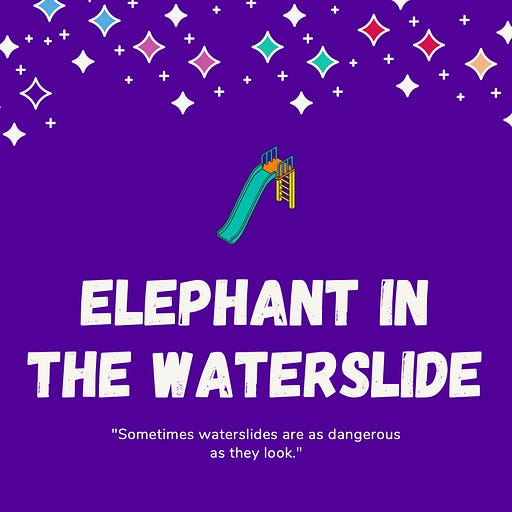 Dec 1, 2020 • 15M
Elephant in the Waterslide
Somewhere between a movie, a short story and the voice in your head.
'There are two things you need to know from the beginning. First, Billy Everest has never, ever said a word. And second, sometimes waterslides are as dangerous as they look.'
Elephant in the Waterslide is the first ever episode of These Stories Are Not Real. Written in early 2018, re-written in early 2019,  totally ignored for a full calendar year, and then hurriedly revisited in October, Elephant in the Waterslide is a story about danger, punks and brain magic.
A version of this story will appear on FBi radio's 'All the Best' anthology.
Thanks as always to consulting producer Helen Wolfenden, and production assistance from Ryan Pemberton. Nic Lelli (@nicsketches) did the artwork, good job Nic. 
- - -
Follow the show on Instagram: https://www.instagram.com/thesestoriesarenotreal/
Visit the website: www.thesestoriesarenotreal.com
Send in an email: thesestoriesarenotreal@gmail.com
More of my writing (if you're interested): https://allmyeggs.substack.com/