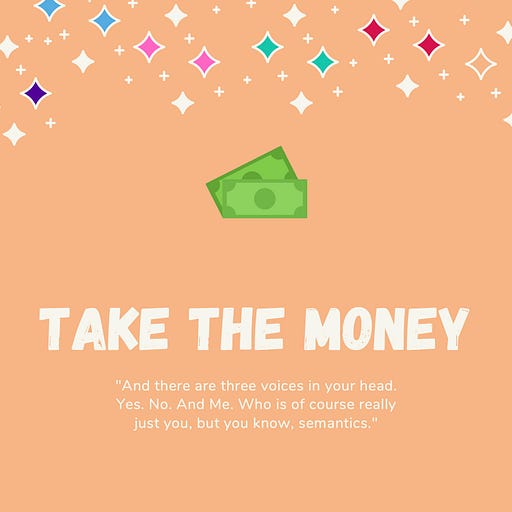 Jan 5, 2021 • 18M
Take The Money
Somewhere between a movie, a short story and the voice in your head.
'And there are three voices in your head. Yes. No. And me, who is of course really just you but, you know, semantics.'
Take the Money is an at-times self-involved and convoluted Season Finale, featuring a bag of money and some very external internal conflict. Always listen to the 'Yes' voice, I reckon. It's the one with the fireworks. 
Thanks so much for listening to any episode of the show. Thanks as always to consulting producer Helen Wolfenden and resident artist Nic Lelli (@nicsketches on instagram)
I hope to speak to you soon. 
---
Follow the show on instagram: https://www.instagram.com/thesestoriesarenotreal/
Visit the website: www.thesestoriesarenotreal.com
Send an email: thesestoriesarenotreal@gmail.com
More of my writing: https://allmyeggs.substack.com/